The installation PSLV-C37 is an interactive public art experience, weaving across layers of physical objects and Augmented Reality. It was realized during the bangaloREsidency, in collaboration with Goethe-Institut / Max Mueller Bhavan Bangalore, at Srishti Institute of Art, Science and Technology.
Simulacrum models of satellites from India's iconic mission PSLV-C37, which set the world record for the most satellites launched simultaneously, are used to create an installation setup that reveals new dimensions of reception and meaning beyond the original scientific and technological purpose of the initial objects.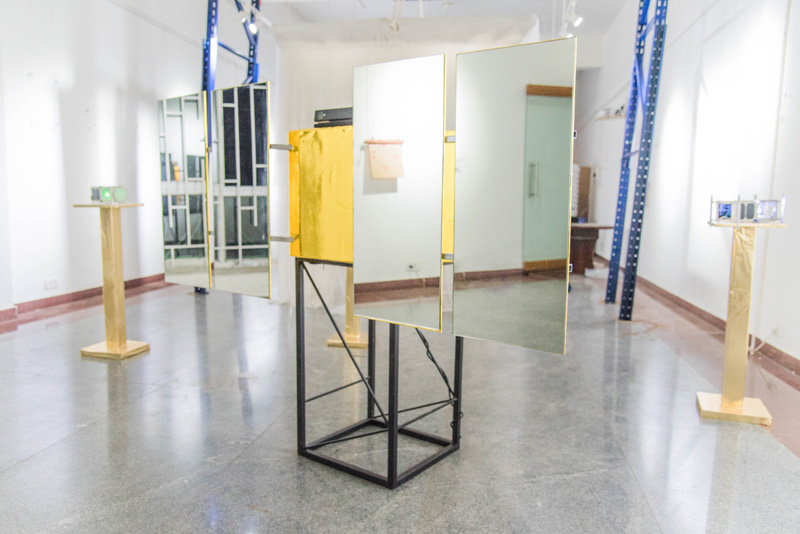 The installation consists of four parts: a mission control panel, a sculptural object inspired by the mission's main cargo CartoSat-2D, and smaller satellites that simulate CubeSats. These physically present objects are accompanied by several virtual objects.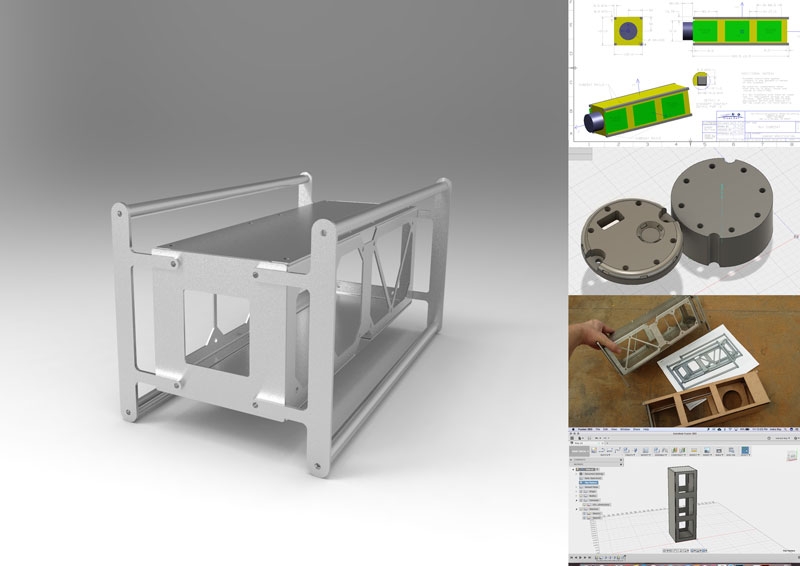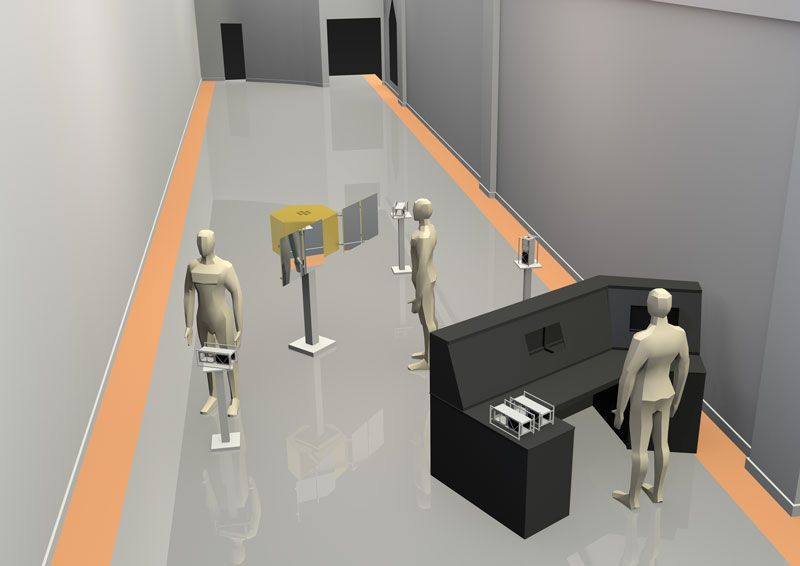 Connected with each other via sound, light, sensors, and interaction modes these objects monitor and engage a communication between the pieces themselves as well as with the visitors. The result of this monitoring is visible through a mission control panel broadcasting it simultaneously and providing an access point for the visitor's interaction.
An Augmented Reality app allows the viewer to walk around the space while revealing the layers of a mission control room. The CubeSats, which are collecting data from various sensors and responding accordingly also play host to more, relevant augmented visuals.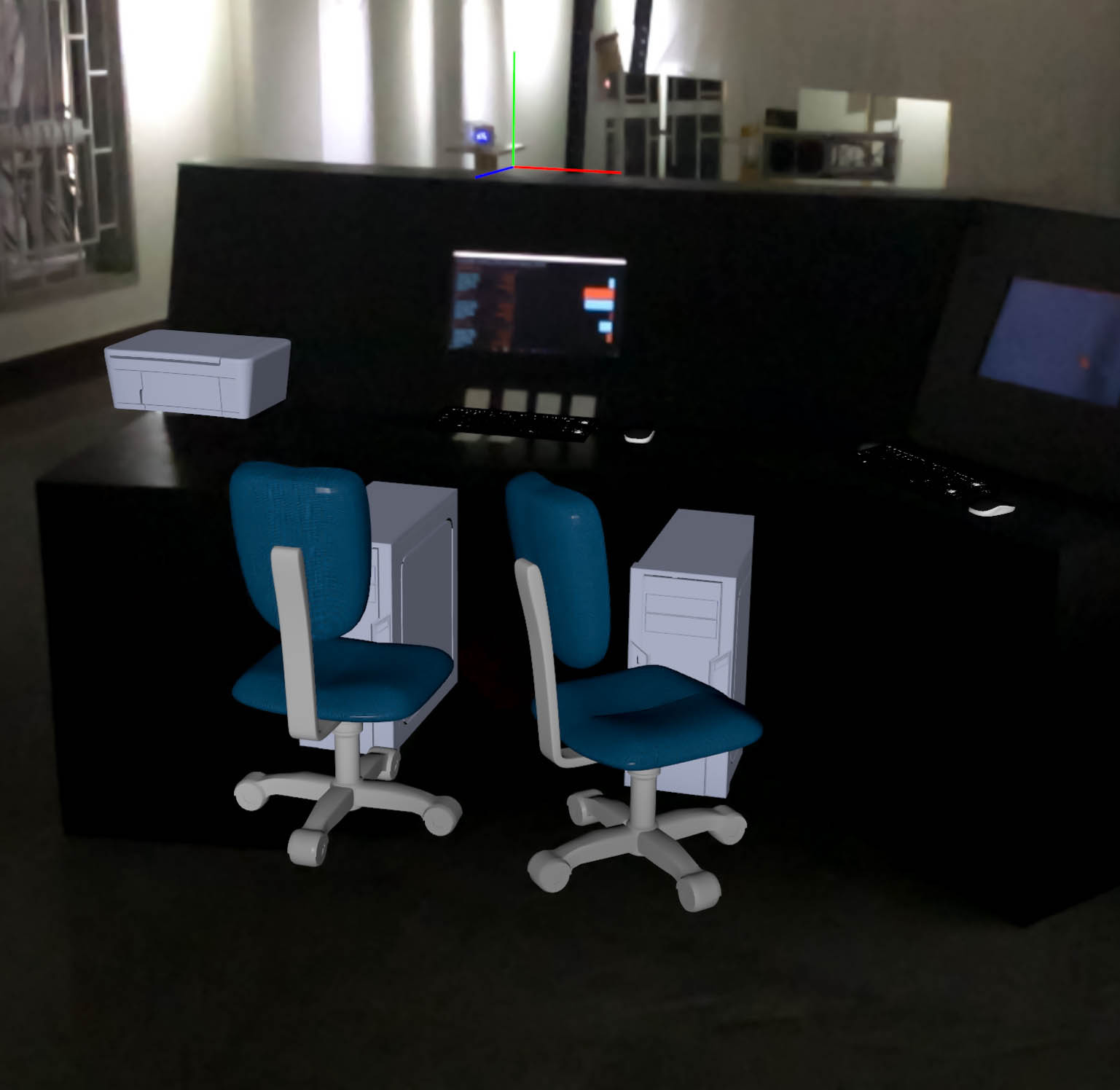 The objects of the installation both tangible and virtual ultimately build together, an enthralling simulation, allowing the visitor/user to be enveloped with the possibilities of technologies that take us beyond our atmosphere and into the vastness of spaces beyond.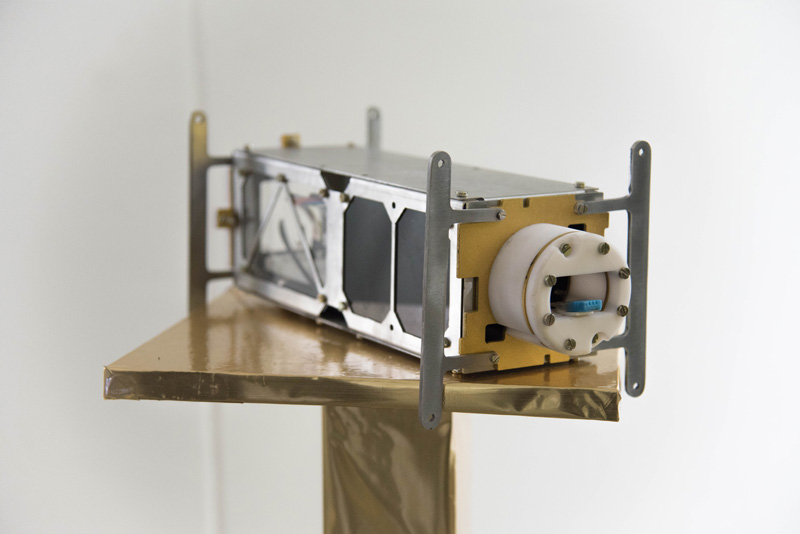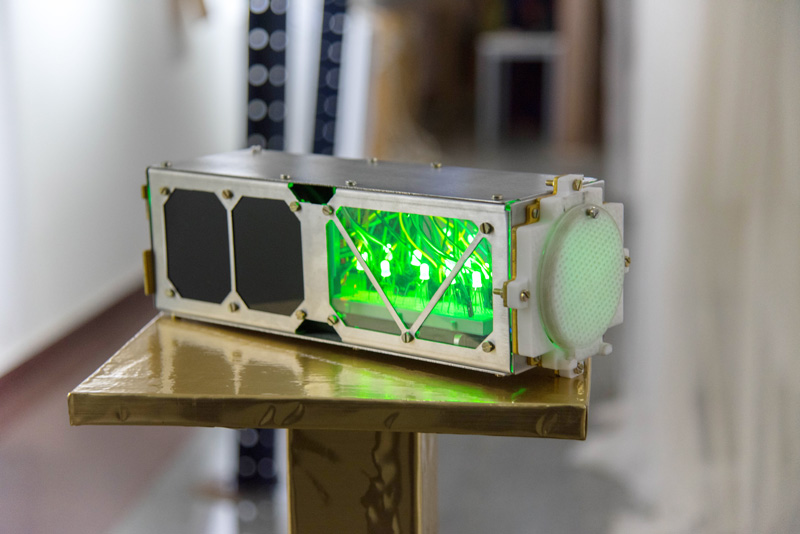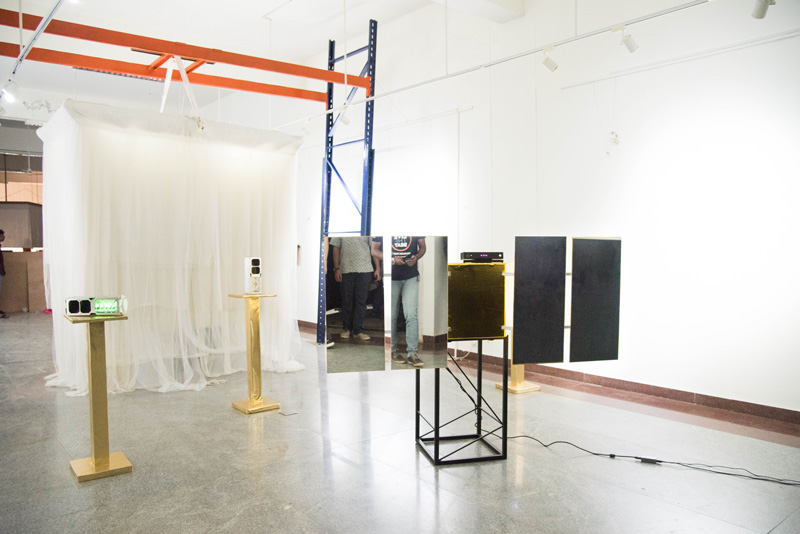 Made during Srishti Live 2017 for Bengaluru Fantastic 2017 the installation is the realization of the first stage of the Place in Orbit* project framework. The framework is an extensive, long-term inquiry into objects that are inspired and influenced by shapes, colors, materials, and data of space satellites.
Facilitated by Meena Vari and Syed Gowhar Andrabi during Srishti Live 2017 by Srishti Institute of Art, Science and Technology.
Credits
Student Team // Neha Bhalchandra, Nikita Deshpande, Chhaya Joshi, Pooja Pandey, Appruva Pathak, Ritika Ratnani, Adithya Reddy, Indranil Roy, Miloni Shah, Vaibhav Sharma, Prerna Shinde, Aditya Tupe, Ursula Uday, Nikhil Vipradas, Pranav R Viswanath
AR Programming // Peter Kolski
Brochure
Download the pdf here: PSLV-C37 – Place in Orbit*